Creative Authority Novel & Memoir Academy
Give yourself the gift of fulfilling your writing dream!
Are you ready to write the book you have in your mind? Are you ready to become the writer you are in your heart?
This program is for you if you have a book you want to write—and you want to do it right, so that your dream of writing a book is fulfilled and your readers are delighted with what you give them.
I've been writing and teaching writing for 35 years and I'm inspired on a daily basis by meeting and working with people with the dream to write a book. I have helped many of them realize their dream and I can help you too.
I've also seen many people give up after wasting their time, energy, and money trying to write their book and find their audience without guidance and method. If you don't want to waste your time and energy to write a good book, I've got a program that will get the job done.
Now is a great time to write a good book and get it to your audience. You can this and enjoy stepping into your identity as a writer while you have a real effect on your readers' lives.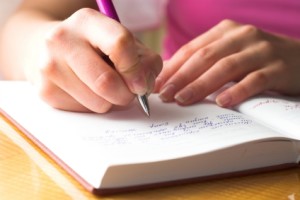 This program is by invitation and application only. In order to apply, fill out the application here.
Set up the time for our interview here.
This program is limited to 10 people for the year and will be closed when that number is reached. Applications are being open until 1 January. There are bonuses for acting quickly and for paying in full.
Testimonial:
I would have no hesitation recommending Ginger to anyone aspiring to become a writer, or needing professional assistance in any of the stages between inspiration and publishing. She is a walking, talking, red-headed encyclopaedia of knowledge on the art of writing–a true professional, and someone I am pleased to say I now count as a friend. John Mulcahy, Author of Fragile X
Write the novel or memoir you've had in your mind

Become the writer you've wanted to become

Share your story with the world

Create a legacy for your family and your readers

Stop procrastinating on your creative dream
Testimonial: However far I go with writing, it could not have happened without the clear direction I received from Ginger Moran. Ed Hutchison, author of Hard Winter: Fall of a Woman
The Novel & Memoir Academy includes:
Semester 1:
Part I: Conceive
Identify ideas

Consider the big picture—market, audience, publishing options

Choose the right idea

Write a deep outline
Part II: Create
Learn the elements of novel & memoire writing

Write the first draft

Create writing habits

Deal with blocks and resistance
Semester 2:
Part III: Craft
Revise first draft

Final review

Copyediting

Learn to deal with challenges of this stage—procrastination, resistance
Part IV: Connect
Explore the paths to publishing

Choose the best one

Pursue that path

Learn marketing techniques
[Additional assets can be discussed: Final ms. preparation, website, publishing]
Testimonial:
As I turn off my computer for the last time before Thanksgiving I am pausing to reflect on those things and people for which I am grateful. Coming to mind pretty near the top of the list is Ginger Moran, and how lucky and happy I am that we reconnected after (gasp) over 40 years and that she is helping me realize a project I've want to do for longer than I am willing to admit. Steve Moriarity, author of Restitution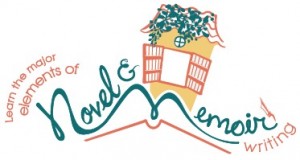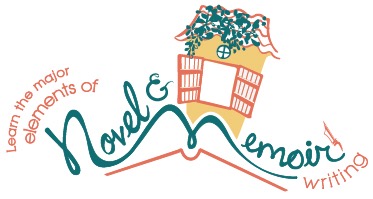 In each part, you will receive:
A 90-minute VIP session to get your book plan set up (value: $1000)

Twice a month 1:1 coaching (value: $1000)

DIY Elements of Novel & Memoir program (value: $500) including participation in a small group (max 6 participants per group) workshop

Participation in a private FB group

Review of up to 50 pages/month (value $1500)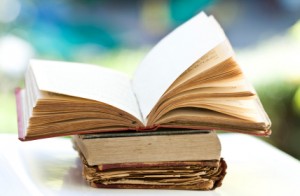 Bonuses:
A Reading List of Titles and Blogs that Will Support Your Writing and Expand Your Knowledge
FAQ's of Book Writing and Publishing
Exercises to Prepare You: Vision, Audience, Intention, Market Research, Marketing Plan
Good Company: A Resource of My Publications
Creativity Checklist: Stay on Track 
Common Limiting Beliefs: How to Break Through
Fast action bonus:
Save 10-20%! by signing up now and/or paying in full
So you can just concentrate on getting your book done and in the world!
Value: $250-$500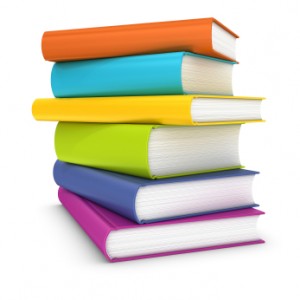 This program is for people
Who have a book in their mind

And want to get it out into the world

Don't want to go to graduate school

Are ready to learn

Are ready to get past obstacles of knowledge and habit
This program is NOT for people:
Who lack imagination

Or a work ethic

Are easily daunted

Want to compare and despair

Have limited vision
If you are accepted, you commit to following the teaching, hearing critique, give up limiting beliefs, completing your book.
This is your time to write the book you have always wanted to write—and to do it right. Are you ready to become the writer you've always wanted to be?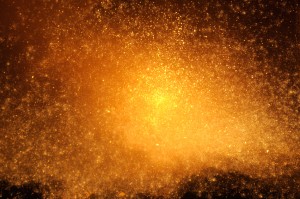 Creation is the highest calling—Don't wait any longer or waste any more time, money, or energy.
Once your eyes are open to the world of creativity and imagination, you will find the fullest possible way of living.
Bio:
I am a writer and book coach with 35 years of experience. I have a Ph.D. in Literature and Creative Writing from the University of Houston and have published widely in literary magazines and online journals such as Virginia Quarterly Review, Oxford American, Literary Mama, and salon.com. My first novel, The Algebra of Snow, was published in print in 2012 and has just been reissued as an ebook this fall. I teach literature, creative writing, and publishing at the University of Virginia and James Madison University and have helped many students get their books written and published.
LET'S TALK ABOUT THIS!
PICK A TIME BELOW FOR YOUR FREE STRATEGY SESSION!