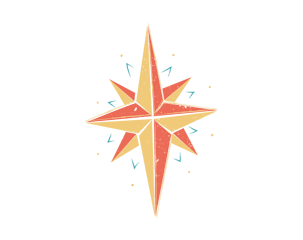 Intermediate Steps to Your Book
 Three, Six, and Nine month programs to conceive, create, craft, and connect your book.
You have a book in your mind or your hard drive. What next? Come with me on one of the most rewarding journeys of your life as I show you how to achieve your dream of having a book in your hands. Not quite ready for the full monte of the Academy? No problem. We will put together a program that suits your needs of the moment. We will mix and match from the following elements to reach your goal.
Part I: Conceive
Identify ideas
Consider the big picture—market, audience, publishing options
Choose the right idea
Write a deep outline
Part II: Create
Learn the elements of novel & memoir writing
Write the first draft
Create writing habits
Deal with blocks and resistance
Part III: Craft
Revise first draft
Final review
Copyediting
Learn to deal with challenges of this stage—procrastination, resistance
Part IV: Connect
Explore the paths to publishing
Choose the best one
Pursue that path
Learn marketing techniques
[Additional assets can be discussed: Final ms. preparation, website, publishing]
Testimonial:
As I turn off my computer for the last time before Thanksgiving I am pausing to reflect on those things and people for which I am grateful. Coming to mind pretty near the top of the list is Ginger Moran, and how lucky and happy I am that we reconnected after (gasp) over 40 years and that she is helping me realize a project I've want to do for longer than I am willing to admit. Steve Moriarity, author of Restitution
This program is for people
Who have a book in their mind
And want to get it out into the world
Don't want to go to graduate school
Are ready to learn
Are ready to get past obstacles of knowledge and habit
This program is NOT for people:
Who lack imagination
Or a work ethic
Are easily daunted
Want to compare and despair
Have limited vision
If you are accepted, you commit to following the teaching, hearing critique, giving up limiting beliefs, and completing your book.
This is your time to write the book you have always wanted to write—and to do it right. Are you ready to become the writer you've always wanted to be?
Creation is the highest calling—Don't wait any longer or waste any more time, money, or energy.
Once your eyes are open to the world of creativity and imagination, you will find the fullest possible way of living.
---
 
VIP Day:
Have you finished your book and want a developmental edit and to chart the course for its future?
Then an Achieve Your Dream VIP Day is for you.
In a full day's workshop, we will complete Part I and II OR Part III and IV in the 1:1 Program.
Go here to learn the details.
---
Let's talk about your book:


---