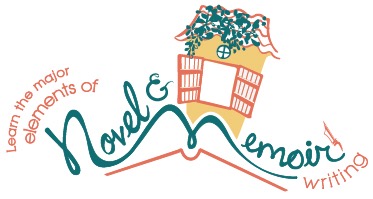 Elements of Novel and Memoir Group Program
"Learn how to write your story right from the start."
Ready to write your novel or memoir but not quite sure how to do it?
I can help.
Mission: Structure your story + develop plot and world and characters and arc + open with a bang + know how to market & publish = successful book.
Join me if you want to know how to transform the idea in your head into a novel or memoir that sells.
Elements of Novel and Memoir Writing is a live group program that blends my experience as a writer, professor, and book, life & creativity coach to transform the idea in your head into a book on the page and then into the world. In it you will not only learn the elements that make any novel or memoir work but you will also be able to apply these elements to this and your future works.
Don't worry — we won't neglect the important bookends of writing a successful book: creating the mindset and habits to start, develop, and complete your book. And, the other end of the process, how to market and publish your book.
Who I Am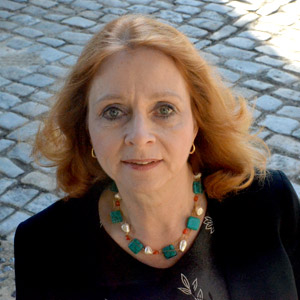 Ginger Moran
Writer and Book Coach
I have a Ph.D. in Literature and Creative Writing, have published numerous essays and short stories in national publications, and published my first novel The Algebra of Snow in 2012. I used to want to write a book. Now I've written six.
I teach memoir and fiction writing at the college level and coach writers at all levels in how to write novels and memoirs.
I have three degrees and 30 years of experience—I spent $150,000 on graduate school and training so that you don't have to!

---
You will learn all the large story elements that are necessary to a good, dramatic, reader-riveting novel or memoir,
the most effective ways to deal with limiting beliefs, and the best approaches to marketing and publishing.

Take your book from dream to reality in this 6 week class. You will learn how to structure your time and mindset, write the novel or memoir you've had in your mind for so long, and get it into the world.
Just as in any field, there are skills to writing novels and memoirs that can be learned, practiced and applied. Weakness in any of the basic skills is a dead giveaway that you are writing at a beginner level and most agents and publisher and many readers won't look twice.
Over the six weeks, you will…
learn the elements of novel and memoir writing

have your first five pages written and reviewed

be held accountable

see the craft at work in a masterpiece

have ample practice

learn a system you can apply in your future writing

become part of a writing fellowship

learn how to navigate marketing & publishing
Registration is now closed. Go here to see how else you can work with Ginger.
---
Syllabus
Vision
Here you will locate yourself on the map of book creation, chart your course forward, set up your space and time system, and get an accountability buddy. We will also cover essential aspects of a good workshop like how to talk about a work helpfully–by praising and problem-solving, not competing or criticizing. In every class we will review the work of participants as a group.
Resources:
Book writing map
Preparation survey on intention, audience, and vision
Journal prompts
Problem
The secret to successful novel or memoir writing will be revealed in this class. Without a problem that is revealed on the first page, your novel will not succeed. In this class you'll learn how to craft the right problem and first page for your story. We will also discuss how to write that first draft (badly) and what to do with it once it's done (why it's okay to write it badly, even necessary.)
Resources:
Limiting beliefs and how to fix them
Standard manuscript format
People
In the third week, we will look at the next most crucial element–the right point of view and consistent use of it. You'll learn how to establish and stick to the right point of view from which to tell your story.
Resources:
Framework for learning and managing backstory
Curated resources for all stages of writing
Place
Next we will spend time on studying and practicing place. Does your setting have the power of a character? In this class you'll learn how to breathe energy into your place.
Resources:
Narrative forms: how to use the ancient forms of story to enliven your work
Plot
What is a story if not a series of actions, one leading inexorably to the next? Learn how to build your plotline so that your readers find it hard to put your book down!
Resources:
Original plot/character framework
Publishing & Marketing
The current world of marketing and publishing can be truly confusing, even for professionals. I continually review the latest information, interview experts, and test out what works and what doesn't This is one of the many virtues of your coach also being a practicing writer! In this class we will review your options and I will show you how to choose a  publishing path and what the essentials of marketing your book are–and, yes, you will be the main marketer even if you get mainstream publication and, no, it isn't as scary as it looks.
Resources:
Marketing plan survey
Publishing choice outline
We will review the first 5 pages of each writer's book in a workshop format in order to PRAISE what is right and PROBLEM SOLVE what can make the story better.
You will also receive examples from masterpieces and further instructional material throughout the course.
Class dates are August 29, Sep 5, Sep 12, Sep 19, Sep 26, Oct 3 at 7PM Eastern US.
All classes will be recorded and made available for class participants!
---
What Past Participants Have To Say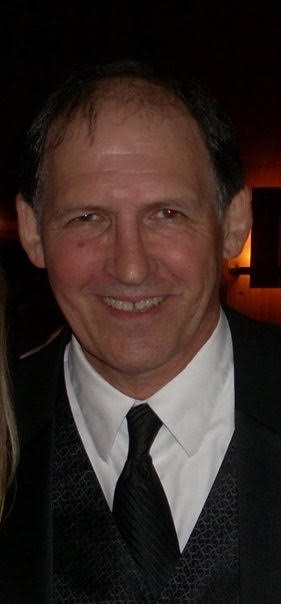 When I met with Ginger in July, I had nothing except a few scribblings and some ideas. Now I have 23 chapters laid out, about 12 completed and ready for editing, a few incomplete chapters and maybe 5 more than are very briefly summarized. Ginger is like Novocain. You don't have to use it, but I guarantee there will be less pain if you do. Basically you gave me the confidence that I had enough of a story to make a book. That says a lot about what I got out of the class. [I was afraid] that I would be embarrassed by thinking I was better than I really am. Instead, I met and became part of a community of writers and felt welcome.
–Rick Haggard, author of You Can't Always Get What You Want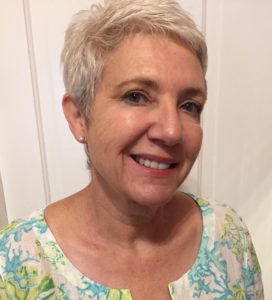 [I came to the workshop with] the feeling of being overwhelmed to the point of being sad and shut-down when trying to write the story so that it made sense and is exciting to the reader. After taking Ginger's workshop, I realized that I was not alone in my struggles, and whatever the end product, it is not wrong. The key is to actually produce it. Keep at it. I liked the organized step by step presentation. I was apprehensive actually sharing my assignment with the group. But I found that I was encouraged every time. She provided me with a theoretical framework and encouragement that has continued well beyond the conclusion of the workshop.
–Deborah Taussig-Boehner, retired educator
---
Ready to jump in?
This is a live class and we will be workshopping your pages, so seats are strictly limited!
The investment is just $497!
Registration is now closed. Go here to see how else you can work with Ginger.
---
FAQ's
1. How much time will the course take each week?
We meet for 90 minutes for the lesson and for discussion. You will want to set aside some time each week to work on your writing, but how much is up to you. We all have crazy-busy lives, right? I recommend setting up a regular practice of writing 1-2 pages a day, either at the beginning or the end of the day, depending on what works for you. These can be really bad pages! Budget at least 2 hours a week for the course itself and however much more you invest in your writing.
2. When does the course start?
We start August 29 and go for six weeks, through October 3. The class meets 7-8:30 PM eastern.
4. Do you offer refunds?
I don't. And here is why. The readiness to write is what makes or breaks an author. When you are committed, you will get your book done. Does that mean once you commit it will be easy? No, it will be one of the most challenging and rewarding experiences of your life. But commitment matters A LOT. And this is a live small group, so group dynamics matter a lot. This will be a deeply caring community you'll have access to for your writing life.
5. When will you be offering this group again?
I haven't taught this for 3 years and I don't have plans to offer it again anytime soon–so get on board now!
6. What makes this class different from any other online writing class I could take?
There are many excellent choices out there. Here is what people have told me is special:
I have a Ph.D. in literature and creative writing
I am certified in Martha Beck Life Coaching and KMCC Creativity Coaching
I taught creative writing in college for years than I care to remember
I am a practicing, published, award-winning memoir and novel writer
This course focuses on your book
while teaching you my original 4-element process for nailing a great story
and examples from masterpieces
along with worksheets
and curated resources to go further.
In short, you will gain confidence, competence, and community from a short six-week course that contains all my years of study, teaching, practice, and coaching.
7. Can't I just hire someone to write my book?
You can if you have anywhere from $25,000-100,000 to spare! The more custom the experience, the more it costs. Having someone tell your story for you is pricey–and, actually, YOU are the right person to tell it.
8. What is the investment?
9. How can I explain this investment to my spouse?
It is very hard to put a value on authenticity and satisfaction, but if anyone who loves you has seen you suffer in lonely confused frustration over getting this book done, they will be more than happy to help you get into a place of freed-up energy, a sense of moving forward with the project, and a good idea of how to make the investment pay off.