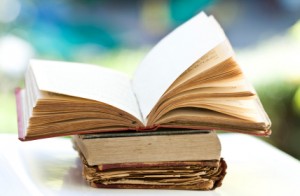 Most of my clients and students I teach are very aware of the two, well-known paths to publishing: commercial or mainstream publishing and self-publishing.
Most aspire to the commercial or mainstream path and some realize that the self-publishing route is the more likely.
Some (mostly those young 'uns) are embracing the self-publishing route with enthusiasm, sometimes with the (usually mistaken) belief that they could break into commercial publishing by that route (it DOES happen–witness Stephanie Meyers–but it is rare.) Some have caught on that, if they develop their own audience and have excellent sales, they are actually going to be much better off to stick with self-publishing because no one is going to take a chunk out of their profits and they could hardly expect a better outcome than they are already having unless they were among the 1% that are such huge commercial successes they don't have to do much of anything to sell a million copies.
For the rest of us, there IS another path.
And that is through the small press or publisher. Sometimes these are called independent publishers because they are not tied to corporations, but that can get confused with the publishers that are self-publishers who are also sometimes called independent because they don't depend on anyone other than the author (who pays to use them).
Independent presses have a long and distinguished career. Many famous writers started there and, in fact, Rowling's publisher, Bloomsbury not only started as an independent press, but was still considered a small publisher until Rowling came along and turned it into a much bigger enterprise. She, very properly, shows enormous loyalty to the publisher that believed in her from the beginning, when she had been turned down by all the commercial houses (who have certainly lived to regret that failure to take a chance). She even had the last laugh when her (now extremely successful) thriller series was rejected by many commercial houses when she submitted it under a pseudonym (Robert Galbraith–and if you haven't read these yet, give them a whirl!).
There are many excellent literary houses that publish books that fit their profile and there are also niche publishers that are looking for excellent books in their niche.
The top literary houses include:
Greywolf

Coffee House

Two Dollar Radio

Tin House

Akashic

7 Stories

Persea

Four Way

Bellevue Literary Press

Tupelo Press
There are also niche publishers. Probably the most well-know is Hay House, which publishes books about health and spirituality. There are two different presses here–one of each kind of "independent" press, so be sure which one you're looking at.
Other niche publishers focus on military topics (Branden or Hellgate), or adoption (EMK Press or Adoption World Publishing) , or practically any other category you can come up with.
The keys to getting a good publication are always:
Research the publisher

Research the books published there

Research the authors published there

Find out who to contact (the acquisitions editor if it is a big enough company)

Exactly what the submission guidelines are

If there is a contest you could submit to

If they are going to be displaying their books at a conference you could attend

If it is a press you feel would be really a good fit, find ways to establish a relationship with them and explore the possibilities

Buy their books
So don't give up on getting your book published by someone other than yourself–there is a world of possibilities out there!
What paths to publishing do you know or use? Share your experiences & wisdom in the comments!