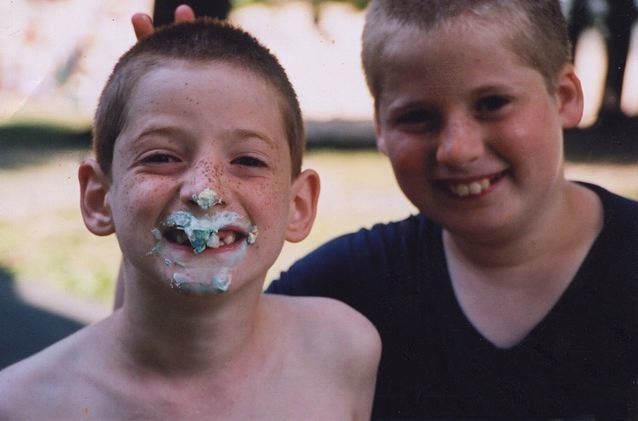 I have been struggling with dueling impulses lately–driven to pay attention to what is going in the world and equally driven to talk to more people about telling their story, to finishing my novel and getting it into the world.
But, wait, isn't story-telling awfully frivolous?
What does it matter that people–including me–tell their stories? Especially if they are, like most of mine, fictionalized? Surely when there is so much fear driving the narrative–no matter where you stand–this isn't the time for such entertainment, for such superficiality, such sugary sweets?
I should say that I was raised in a political household, the home of a liberal (by choice) Southerner who took his young children to sit-ins at segregated restaurants, took us to hear Martin Luther King, Jr., marched with us for peace during the Viet Nam War.
Politics are in my DNA.
And yet here I am writing a novel, longing to help other people write theirs, hoping that the person I talked to last week about her excellent story that is a fictionalized version of her own experience will accept my help to get it into the world. I should be marching, demonstrating, at the very least worrying very very deeply.
Well, I am worrying. But I am also writing.
Because here is what I realized.
Story is the truth.
And stories that tell the truth endure.
I am talking about the Bible, yes, and the Koran, and The Tale of Two Cities, and Hamlet, and the lyrics of many of Bruce Springsteen's songs. They teach the truth, largely, by telling stories.
I can testify to the power of story by personal example.
I had a brief and tempestuous marriage whose very best result was that I have two amazing, wonderful, smart, funny children.
But they almost got taken away from me.
I will go into details another day, but, after 10 years of raising them by myself while working full-time, my ex got re-married and sued me for custody of them. The powers that be (again, a story for another day but a great example of how the best of intentions can bring about the worst of outcomes) let my older son go over a hundred miles away to live with a man who had at no time shown any ability to be a good father. My son was 14.
O, we are talking about some worrying. We are talking about some raging against injustice. We are talking about a frenzy of fear. And we saw the terrible near-crash-and-burn of a vulnerable child as he almost flunked out of high school, entered a dangerous eating disorder, lived with the anxiety of having chosen what looked like the glittering road of wishes and dreams fulfilled (so easy!) only to find himself walking the stony path of neglect.
Story saved us.
Having been left with no other choice, I set aside my fear, my frenzy, as only a parent can when called to. I thought about what mattered. There was one answer: my relationship with my son. I put everything I had into that. I drove thousands of miles. I called. I met with teachers. I asked him out even when he didn't want to go. I made his life with me very comfortable–not glittery, not special. Just ourselves. The way we were together.
And I told him story after story after story. I told him about himself. About our life together. Our vacations and our pets. About second grade. And friends. And his grandfather. And the grandmother he never met but who adored him. We looked at pictures. And we laughed. A lot.
I didn't steer away from the truth, I didn't ignore it when the family he was with did something egregious. I simply pointed out that that didn't match with my experience of how family worked. And then I told another story about what did.
I created safety and respect and an untouchable sense of what matters. I showed him what the leadership of a family looks like. At quite a huge cost, I didn't let someone else's story take over mine. Because if my story had been someone else's story and not a truly, deeply, essential story about work and family and who we are, then we could have been lost.
Because the first weapon to be used against you is your fear. And then your story becomes one about fear and division and hatred of the other. The price is your better story, the true one about the power of common cause and historical identity, which isn't a unitary thing because it is so rich and complex. And with it go your freedoms.
My now grown older son is successful at work and has great friendships. He has distanced himself for now from the other family.
He still lives far away–he probably would anyway at this stage. He and I talk practically every day. We tell each other stories–about work, and friends, and pets, and each other.
I have worked with clients who have told stories of historical prejudice and injustice, of growing older, of the lengths you'll go to if a child is kidnaped, of a government under siege. Some of these are real, some are made up.
All of them matter. They matter the most.
I think that this is quite possibly true:
He–or she–who tells the truth about the things that matter over and over without fear or frenzy wins.