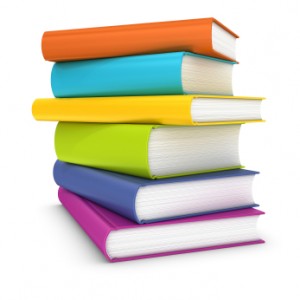 I'm writing my fourth novel, my sixth book—and it's going in very small steps.
Good thing I was trained as a Kaizen-Muse creativity coach or I might feel a little bit inadequate. I have a thriving book coaching business and just finished teaching two university classes, one in fiction and one in memoir-writing. So I've been busy, but these aren't good excuses for not writing: I wrote the first five books while I was single-parenting and working full-time.
In an effort to be as ingenious about writing as I can be about not writing, I keep my hand in when I am very busy by writing what Robert Maurer calls "small thoughts" in the Kaizen system for getting a project done in small increments.
"Small thoughts" are a way of moving the ball down the field without creating the huge, overwhelming I have to write a whole book-Yikes-I can't do that freak-out that is the surest way not to write a book.
When I was going to London several years ago I came up with a notebook system that works for me to this day. I needed an all-purpose notebook that was small enough to carry in my bag and yet had the capacity to capture all my thoughts. Because I'm not sure I've HAD a thought until I've WRITTEN it.
To this day, I use the same kind of notebook, a Miguel Ruis, small six-section book that goes for the ruinous price of $6.95 at Barnes & Nobles everywhere.
The sections are color-coded, which is a thing that make me quite ridiculously happy.
The blue section is for big thoughts—big ideas, big plans. I start a new notebook every six weeks, so my business and book plans for that 1/8th of a year go in the blue section and get worked over there, added to, revised.
The red section is for more harum-scarum thoughts—the plan for the week, a grocery list, something else I need to research for my book, a blog idea, someone I need to call. What my son is up to goes in there, and the repairs I need to do on the house.
Next comes the grey section where notes from meetings with my advisors go and any other sort of learning go. I am a learning whore and can't get enough. I have an ADD and a business coach I meet with every other week and I call in the parenting coach when need be. I also take classes profligately. All the notes from all of these go in here.
Next comes the green, every day morning pages. Much like thoughts, I'm pretty sure my actions don't exist until I've written them. They go in the green pages.
The purple pages are for writing—a draft of a scene or a blog. Lately I've been putting my treadmill journal in there—a chart of what I'm writing that day, when I'm doing it, how it went, and what I'm writing the next day. Keeping me honest. Yikes.
And the turquoise pages are the spiritual pages. You can call it prayer if you want. I list things I'm grateful for or just impressed by and I also ask for help here. There is often a fair amount of WTF in here that I expect to get some answers for when I shuffle off this mortal coil. That is only fair, given how confusing this whole scene can be. There better by Miguel Ruis notebooks wherever I'm going—or some equivalent.
I write in there every day, in most of the sections. And, over time, I curate what can be used for blogs and books or for my clients. I remember what I did and what I thought and what gifts of creativity came to me.
These are the small thoughts that, accumulated, make books.
Here are some ways to write small:
Get a fun notebook
Write a list of what you're doing
Look at it and see what the story is
Now put in your grocery list.
What is the story there? A dinner party? Some time to yourself? Vacation coming?
Is there a story telling itself in your head in the shower or when you're vacuuming?
Listen to it.
Honor it by writing it in the pretty notebook.
What does writing small look like for you?