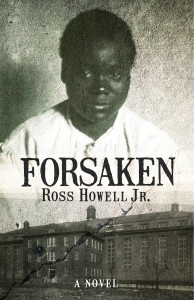 I have known Ross Howell Jr. since he was a promising undergraduate student at the University of Virginia. Ross's promise has come to fruition in his award-winning fiction, including the astonishing novel just published by NewSouth Press, Forsaken. Forsaken is a novel based in the troubled history of race in my home state of Virginia. The events are shocking, the point of view (a young journalist) fresh, and the prose marvelous.
I asked Ross about the writing of the book and particularly about how he found an excellent independent press as its publishing home.
How did you go about finding a publisher for your novel?
Since I'm old to have a debut novel, 65, when I finished a draft and started working with professional editors on editing and rewriting, I decided to go the traditional route and try to find a literary agent to represent me. When I heard some of my colleagues' stories about spending years searching and sending out hundreds of queries, I thought, well, I don't have that kind of time, for one thing. So I gave it six months. A friend did a great job of helping me edit my query letter, and I did a lot of background research online for each of the agents I approached. I really worked on targeting. So my request for manuscript response rate was pretty good.
But after the readings, I'd get very polite and intelligent responses, noting strengths in the novel, but turning it down. This went on for about five months. Now, I'd been in the publishing business myself for 25 years. So I asked myself, if I were looking at this as a business matter, is this the approach I'd take? The answer was no, I'd try to go directly to publishers. The drawback of this approach, of course, is that none of the large houses will consider manuscripts that aren't represented.
So I compiled a short list, and began sending queries directly to publishers. One query I had high hopes for, since the publisher, NewSouth Books, specialized in titles on African American subjects, and I was acquainted with the editor, Randall Williams, from my time in publishing when he was with another company. I was turned down by two houses and hadn't heard anything from NewSouth.
Then I received an email from a college friend, Chris Kerr, who's been in the book business since we were undergrads. Just recently he received a "Lifetime Achievement Award" from Barnes & Noble. I'd sent Chris the manuscript, since he's always encouraged me in my writing, and God bless him, on his own he'd also sent a copy to Randall. The big difference? Chris is an independent sales rep for NewSouth, and told Randall he should give the book a serious look. Randall read the manuscript, and liked it, happily for me. Honestly, had Chris not intervened, I don't know how closely Randall would've looked.
What's it like, working with an independent publisher?
Any writer today, even a writer publishing with a major house, will find that there is a very large expectation that the writer will play a significant role in marketing his or her book, especially in the social media. That's a fact of life. And marketing is very time-consuming, even more than I had imagined. But a writer can't neglect it, because even if you're starting small, social media is something that you at least have control over. If you create a good author site, and keep it updated, and blog frequently, and post to Facebook and Twitter, you'll grow an audience. But don't expect it to happen overnight.
Working with an independent publisher like NewSouth, I feel like I'm an important part of a team effort. I thank the marketing people there, because I know each event and each review result from hard, persistent work. And I have a secret weapon very few writers possess. My wife Mary Leigh is a public relations professional, and she is marketing my novel pro bono.
Whenever I'm complaining about writing another blog, or doing my homework for a radio interview, or responding to requests for online or print interviews, she makes certain that my attitude is promptly and correctly adjusted. Plus she's a great editor and proofreader. I assure you that none of my sloppy or half-hearted efforts will pass muster with her. One of my favorite recent email responses from Mary Leigh? "This falls flat. And don't email me back asking how to fix it. You're a smart boy. Figure it out." She's tough.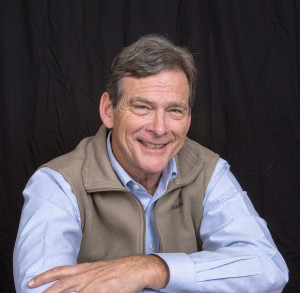 One question I want to know more about is why write the story as fiction? What makes that a more powerful way to tell the story than a nonfiction examination of the facts?
Funny you should ask that question, because when I was trying to find a publisher, the editor at one house suggested that if I were to redo the manuscript as non-fiction, his house might publish it. Even though I'd found more historical documentation and photographs than I ever expected, I didn't really give the request serious consideration. Here's why.
The historical Virginia Christian was black, uneducated, poor, and may have been mentally challenged. We have just one likeness of her, the mug shot taken by state authorities when she was transferred from the Elizabeth City County jail in Hampton to the Richmond penitentiary on June 3, 1912. I was able to find photos of the Negro school she attended for three years, from age 10 to age 13. The only record of her speech is her court plea of "not guilty," and her confession, an interview written in vernacular by Charles Gilbert Mears, reporter for the Times-Herald newspaper, published April 11, 1912, after her conviction. That's it.
The facts alone, of course, are heart-wrenching. An ignorant black girl who was 16 years old at the time of her crime died one day after her 17th birthday in the electric chair at the state penitentiary, the only female juvenile executed in Virginia history. Her family hadn't the means to transport her remains by train from Richmond back to Hampton, so a local undertaker paid the expenses of her transport and burial from his own pocket. Otherwise, her body would have been turned over the Medical College of Virginia as a cadaver.
I wanted to breathe life into that girl, to help people see and understand the cruelty of Jim Crow taking her life from her in this way. And I wanted to show the pernicious reach Jim Crow had throughout society, black and white. So the narrator's involvement in covering the murder case and getting to know the girl, and the historical reporter's attempts to save her life were used as a stepping off point for a deep look at Jim Crow, from the brothels of Hampton to the halls of power in Richmond.
As I was working, I thought of the techniques that Truman Capote used in In Cold Blood, and sort of applied them in reverse. So most of the characters in Forsaken, even the minor characters, are based on real people. The schools and churches and train stations are real places. Some characters' words are taken from court documents of newspaper stores. Virginia Christian's newspaper confession is transcribed verbatim. Looking back, I think I got a little obsessed with details. But in the end, I believe all my research enhanced the authenticity of the novel.
How do you think Virginia Christian would feel about all the notoriety her story is receiving?
You know, I think she would feel proud. Virginia Christian was very frustrated that her attorneys would not let her testify in her own defense at trial. So after her conviction and death sentence, she asked her jailers to bring reporters in so she could tell her side of the story. When her confession appeared in print, of course, her attorneys were outraged, because they had filed appeals in her behalf. Limited as her understanding was, I believe Virginia Christian knew the odds were stacked against her, but she felt if she could just tell people how her victim, Mrs. Belote, had treated her, that there had been an argument, they would forgive her for what happened. Sadly, in Jim Crow, the rule was pretty simple. If a black person took the life of a white person, that black person's life was forfeit. Never mind the black person's sex. Or that she was a juvenile.
You can order Forsaken here and read more about Ross Howell Jr. here.